Domain Registration
Register A Domain name And Transfer Domain.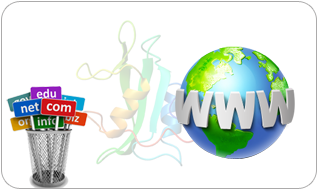 A domain name is the cornerstone of your business. Your domain acts as your own unique identity and your online brand, used to promote your business to potential and current customers.

Natel - Web Design Company has been offering .com,.org,.us,.co,.info,.eu,.net.biz,.co.uk domain name registration. Choosing a domain name is very important for any business as it represents the business online. With the growing use of web as medium of trade and business, it has become even more important to choose the right domain name. There are number of things one has to consider before finalising domain name to register for their business.

A great domain name is easy to remember.
Make sure yours is as short as possible and easy to spell.
Most of all a domain name should reflect you.
Make sure you :
Register your main company or business name in popular domain spaces.
Register your product and service names.
Register generic terms relevant to your business.
Secure names in global markets.

Creative Web Services

natel is one of the leading Web Development and Web Design Company in Chennai India.
Application Development

Our team has excellent capabilities in LAMP (PHP / MYSQL) and ASP.NET / SQL
Web Hosting Services

Natel company has been growing at a tremendous pace with clear focus on its customer

Website Design natel is one of the leading full service website design company chennai.

Mobile Development Our mobile developers are experience because we are in mobile application

Search Engine Optimization natel - SEO Company in Chennai is one of the most effective ways .

Web Hosting natel has been growing at a tremendous pace with clear focus.