Professional Email Templates Design
E-Mail Design
Html Email Newsletter Design
Great Work from nAs web designers, we're used to designing for the particular constraints and capabilities of web browsers, and there's a ton of great advice out there to help. HTML emails are a different story, though – they've often been the black sheep of the web design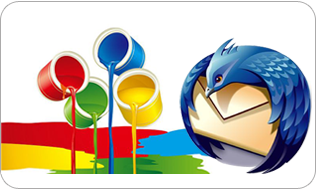 world, and have either been ignored or actively repelled.

Despite that, HTML email usage continues to grow, and it has continually proven to be an effective tool for businesses to communicate with customers.

Studies over recent years have shown that, on average, email marketing provides as in revenue.

Let's be clear here: we're not talking about spam! We're talking about email that people have explicitly requested, like the BBC news headlines or your hotel booking confirmation. If you don't have permission to email people, don't email them, no matter how nice your design is. We're also not saying that every email should be HTML.

Whether we like it or not, HTML email is here to stay, and since someone needs to design it, that person should be a web professional. However, an email is not a web page. When you design a web site, you know that the visitors probably have some idea of what to expect.

They may have clicked on a search result, or a link from another site, so they have a context in which to understand your pages. When they arrive, you have the whole browser window in which to display your message.

Email is different.

An email inbox is a very noisy place, with tons of messages, folders, calendars, and other distractions. Your subscribers may only ever read the subject line, or perhaps see your email through a tiny preview pane, so you need to design it accordingly and make the best use of the screen space and time the reader gives you.atel - web design company chennai. The results have exceeded my expectations. I appreciate the speed, creativity and the patient approach of the team, these was possible to do quickly and efficiently at no extra cost to us, unlike other website companies. Looking forward to working with them in the future.

Creative Web Services

natel is one of the leading Web Development and Web Design Company in Chennai India.
Application Development

Our team has excellent capabilities in LAMP (PHP / MYSQL) and ASP.NET / SQL
Web Hosting Services

Natel company has been growing at a tremendous pace with clear focus on its customer

Website Design natel is one of the leading full service website design company chennai.

Mobile Development Our mobile developers are experience because we are in mobile application

Search Engine Optimization natel - SEO Company in Chennai is one of the most effective ways .

Web Hosting natel has been growing at a tremendous pace with clear focus.