"Social Media Optimization Services"
Social Media Optimization
Social Media Optimization (SMO) Services.
Social media optimization is an effective strategy to increase your presence online with the help of social media sites and online communities.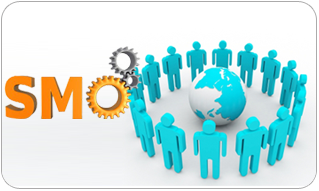 SMO services include various techniques like blogging, using images, videos and creating discussions online in order to keep in track with the audience.
Our Social Media Planning Strategy

1. Social Media Networking.
Facebook.
Twitter.
YouTube.
LinkedIn.
Myspace.
2. Social Bookmarking.
Stumbleupon.
Digg.
Reditt.
Delicious.
3. Multimedia Creation & Promotion.
Video Creation.
Video Scripting and SEO Optimization.
Video Submissions.
4. Photo / Image Optimization & Sharing.
5. Local Listings.
Setup & Management of Local Listings.
Enhanced Listing.
6. Blog Management.
Blog SEO Setup & Custom Theme Design
Word Press Blog Install and Theme Installation
Blog Social Media Promotion

Creative Web Services

natel is one of the leading Web Development and Web Design Company in Chennai India.
Application Development

Our team has excellent capabilities in LAMP (PHP / MYSQL) and ASP.NET / SQL
Web Hosting Services

Natel company has been growing at a tremendous pace with clear focus on its customer

Website Design natel is one of the leading full service website design company chennai.

Mobile Development Our mobile developers are experience because we are in mobile application

Search Engine Optimization natel - SEO Company in Chennai is one of the most effective ways .

Web Hosting natel has been growing at a tremendous pace with clear focus.