Web Hosting and Reseller Hosting Services
Chennai (India) Based Web Hosting Company.
Natel is a premium Web Hosting in Chennai India, that enables Web Hosting Services for Windows and Linux platform. Once your domain name is booked you need a company that can do hosting for you to be able to display your website on the internet.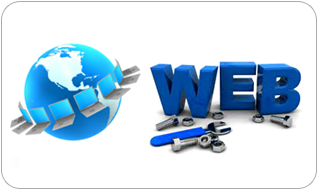 Siva Shree Info Solutions as a Web Hosting Company focuses on providing highest quality Windows reseller and Linux reseller hosting services to our clients at competitive prices.

Natel Windows Web Hosting solutions provide users the capability of hosting websites using the ever-popular Windows Operating System and technologies such as Active Server Pages (ASP), ASP.NET infrastructure, AJAX along with MS SQL, MS Access and ODBC database connectivity. We offer Windows Plesk control panel with Shared Windows Web Hosting packages which has all the useful resources necessary for creation and maintenance of your website pages. We provides multiple isolated Virtual Private Servers (VPS) on a single physical server to share hardware, licenses and management effort with maximum efficiency. Each VPS performs and executes exactly like a stand-alone dedicated server for its users and applications as it can be rebooted independently and has its own root access, users, IP addresses, memory, processes, files, applications, system libraries and configuration files.
All of our Web Hosting and Reseller Hosting plans are packed with industry leading features such as :


Affordable Windows and Linux hosting plans to host your websites.
Ability to create multiple databases and email accounts.
Support server side scripts - ASP, ASP.NET, PHP, Perl, ASP.NET Ajax extensions, FrontPage Extensions and XML.
Database support - MSSQL 2005, MSSQL 2008 (optional), MySQL, MS ACCESS and ODBC.
Windows Reseller Hosting and Linux Reseller Hosting.
Quality windows reseller hosting and cpanel linux reseller hosting services with 24/7 support and 99.9% uptime guarantee.
Windows servers have their place on the internet.
Our Windows servers are fast, secure and reliable and come with one of the best control panel.
Probably the most popular platform use on the internet today.
Our Linux reseller hosting is both economical and powerful utilizing one of the best control panels available.
We offer everything you need to get your business or personal website online with multiple domains, databases, webmail, 24x7 uninterrupted customer support, exceptional uptime and reliable servers.

Creative Web Services

natel is one of the leading Web Development and Web Design Company in Chennai India.
Application Development

Our team has excellent capabilities in LAMP (PHP / MYSQL) and ASP.NET / SQL
Web Hosting Services

Natel company has been growing at a tremendous pace with clear focus on its customer

Website Design natel is one of the leading full service website design company chennai.

Mobile Development Our mobile developers are experience because we are in mobile application

Search Engine Optimization natel - SEO Company in Chennai is one of the most effective ways .

Web Hosting natel has been growing at a tremendous pace with clear focus.